PENSARE oltre
Cultural Movement and Cultural Association
 The association is by laws a non-party and non-confessional association and it consists of:
- Board of Directors
- Scientific and cultural committee
- Arts Ambassadors

With many institutional patronage and the sharing of great names in arts, federations, associations and businesses, together for a NEW RENAISSANCE FOR CHILDHOOD.
The Mission
A New Educational paradigm based of arts, sports, quality education and nature appreciation.
A in order to bring about a New Renaissance for Childhood. 
Contacts
Executive Office: +39 -333- 6083852
Information: This email address is being protected from spambots. You need JavaScript enabled to view it.
Administration Office: This email address is being protected from spambots. You need JavaScript enabled to view it.
PEC certified e-mail:This email address is being protected from spambots. You need JavaScript enabled to view it.
Legal office: Via Monte Rosa, 51 - 20149 Milano

Statute >>
Resources we employ and activities we carry out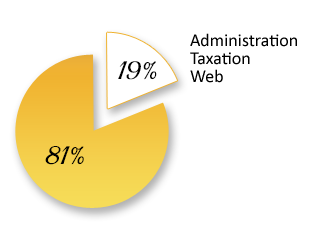 Over 1 Million editorial publications among pamphlets and books.
Artistic and educational workshop for children.
National conventions and cultural-scientific conferences.
Annual international exhibitions and fairs.
Continuous awareness-raising activities about politics and institutions.
Art Festivals and Ball events with PENSARE oltre Arts Ambassadors.